In Chiang Mai, there's a reason why many of the apartments don't have a kitchen. Thai food is delicious, very affordable, and can be found at every corner of the city. It's actually cheaper to eat out every day than to buy ingredients and cook meals at home. Food photos are some of the most shared images on the Internet, along with self-portraits (or "selfies" which is now a real word in the dictionary), and the quality of those images leaves a lot to be desired. Today we learned how to cook several traditional Thai dishes here in a Thai cooking class.  Then our expedition photographer, Daniel Nahabedian, gave us some helpful food photography tricks for capturing our delicious creations. He started with an important tip about light: "One of the most important elements in food photography is the light. And since most restaurants like to have a moody atmosphere with dimmed and warm light, the images tend to be underexposed and far from appetizing. "Take these two images, for example: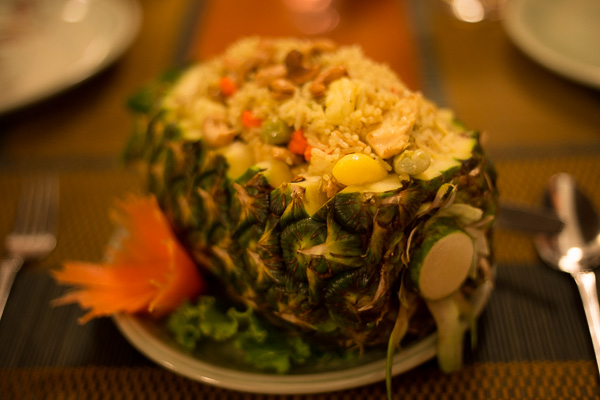 "Even though this 'pineapple fried rice' is delicious and has a nice presentation, the light is too warm and the image overall is too dark. "But, if you intentionally overexpose your image and correct your white balance, you get more details and better colors. The food is much more appealing, as you can see below."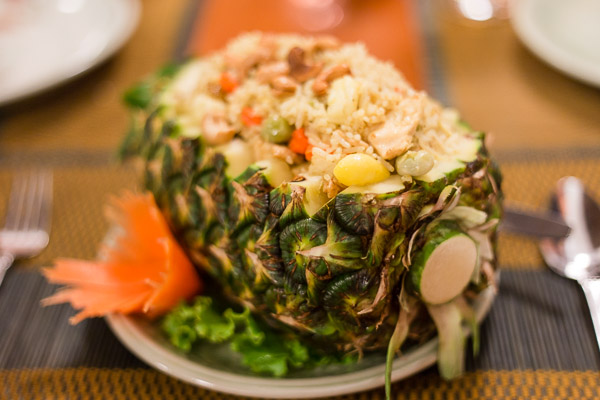 He also added in these suggestions for further improving our food images: ** Try to place your plate close to a source of light (big windows for example). Backlit images work great as the light gives texture to the food. ** Keep your plate clean. Remove all crumbs and take your images before touching the food (I understand it might be challenging if you're hungry).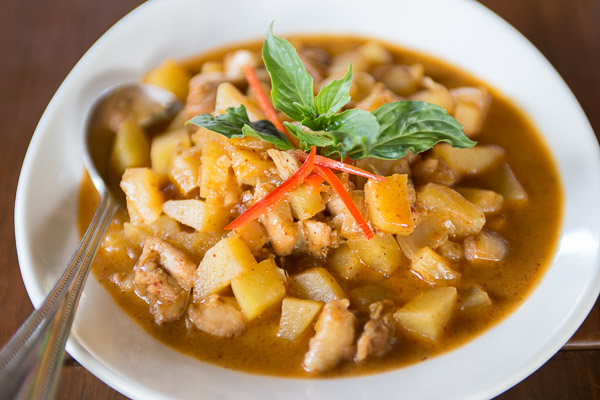 ** Simplify your composition. Don't try to include too much in your image.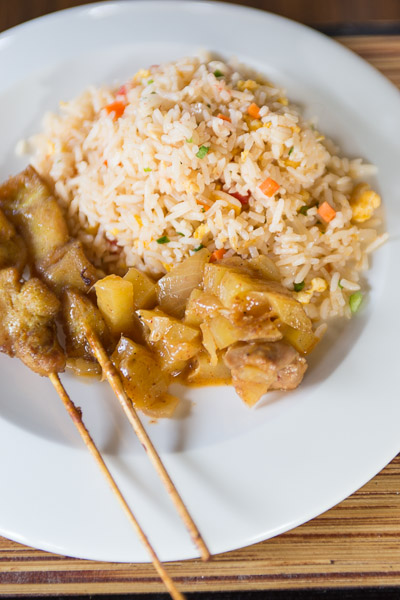 ** It also works well if you use a very shallow depth of field and focus only on a small part of the food.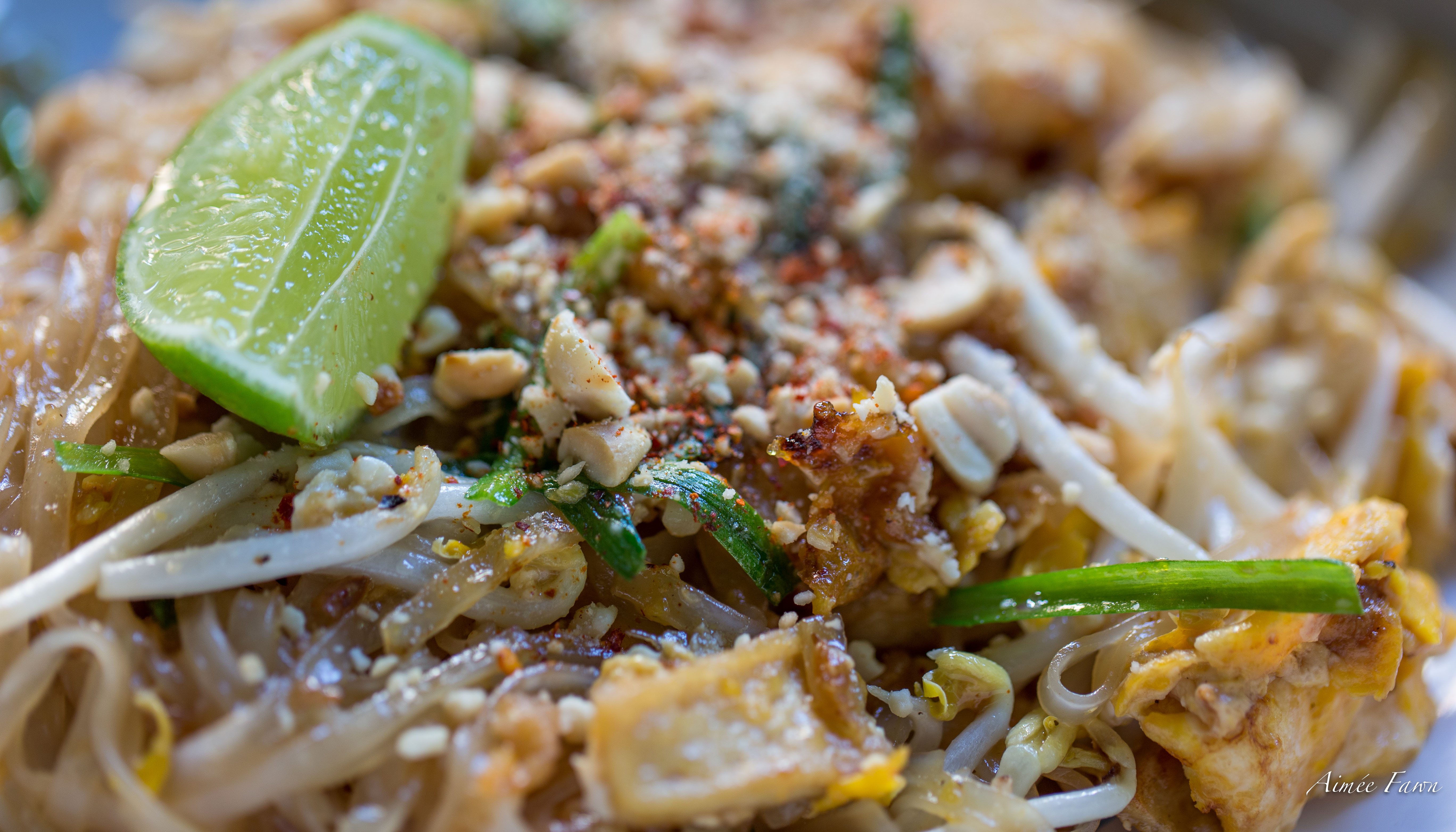 ** Make sure there are no dark shadows on your plate. You can use your white napkin to bounce the light and brighten the darker parts. You might get funny looks from other people but at least you'll have much better shots. As you can see, paying attention to the light will dramatically improve your food images (and will make your viewers' mouths water.) Now I must put down my camera, and enjoy the delicious dishes we just cooked! I'm sad to admit it, but tomorrow is our last day here in Thailand. I'll send you one more note with some tips from Daniel about reading your camera's histogram while you're out shooting. Thailand is the land of sunshine and we've been out and about most days with light so bright we can't see the images on the back of our cameras to tell whether or not we've exposed our photos right. Learning to read your camera's histogram can help with that. Stay tuned for more tomorrow. Share on Facebook
Travel Photography Resources
5 Dos and 2 Don'ts for Travel Photography
Take Great Photos And Get Paid More For Your Travel Articles
Turning a Photography Hobby into a Monthly Income
The Pros Of Selling Your Images As Stock Photography
16 Mobile Photography Tips And Tricks Every Photographer Should Know