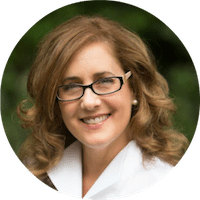 If you'd have asked me 11 years ago, "Can you make six figures as a full-time photographer?" I would have answered, "No way!" 
Back then, I was a single parent with a little point-and-shoot camera. But what I did have going for me was creativity, a willingness to learn, and a burning desire to work for myself doing something I could feel passionate about.
I had spent most of my career in the tech field, but after long years of hard work in a cubicle, my job moved to Colorado without me.
Thankfully, I was left with a nice severance package, and I knew it was the right time to explore owning my own business. 
At first, I researched careers in writing, and that's when I found the AWAI copywriting course. Within minutes of starting, I knew it wasn't for me so I went back to the AWAI website and clicked on the "Photography" link instead.  Voila! – I saw the notice for a photography workshop in Paris. 
The split-second decision to sign up for that trip changed the course of my life. For the first time in years, I felt as if I had found my passion.
I came home and committed to learning everything I could about photography. I practiced on every inanimate object in my house (including my bedroom set, which ended up being my top-selling stock photo).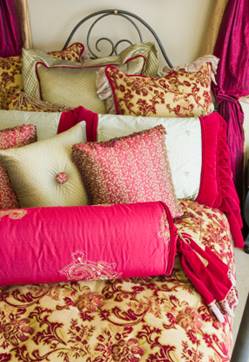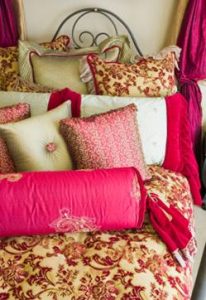 Once I felt more confident in my photography skills, it was time for a reality check. I needed to make money. Stock photography was a great avenue to hone my technical skills, but I just didn't have time to build a portfolio big enough to support me financially. So I joined a group of local pro portrait/event photographers.
Word spread that I had the gift of getting everyone in my portraits to look natural—like they're actually having fun. I'm often asked how I do it. Honestly, I don't do anything consciously but have a great time myself—I smile while I'm shooting, and it's infectious! 
I take the time to get to know my clients before every shoot. I share how much I care about telling their unique story and documenting their family history. (More tips on taking great people shots here.)
For special events, I memorize the names of all the grandparents, aunts, uncles, and cousins so I can address them by name during family pictures. And I'm fast to turn around the finished photos.  I send them a few "sneak peek" pictures the day after their event to post on social media. And within a day or two, they see all of their pictures in a gallery. 
I also meet with each of my clients in person after the event for personalized ordering appointments so they have an opportunity to see samples of what's possible with their portrait art.
Here I am in the home stretch of 2017—11 years into my business. My success didn't happen overnight, but by sticking with the things I'm passionate about, I've become a successful, six-figure photographer.
Here's my best advice for you to do the same:
Find your passion—something you enjoy doing and learning about because there will be a lot of learning.
Hone your craft—practice, practice, practice until taking great photos becomes second nature. Never stop learning.
Create a vision for what you want your business to look like, and make sure everything you do lines up with your passion.
Decide how much money you need to make and define your costs of doing business. Set your prices accordingly.
Over-deliver—give your clients every reason to recommend you to all their friends.
Leverage your clients/contacts—ask for referrals and network.  Put yourself out there.
Diversify—try different genres (e.g. headshots, travel, fine art, stock, etc.)
Give back—donate your services to a cause you love.
As I've found, the bottom line is this: If YOU'RE happy doing what you love, others will be happy to work with you.  Plain and simple.