Most of us would agree that travel is one of the ultimate ways to achieve photography inspiration. Visiting new places always sparks our curiosity. But what about when you're not on the road? Don't just sit there! Now is the perfect time to be honing your skills (and getting paid for your close-to-home photos).
Here are three ideas for photo subjects… to get your creative juices flowing without going halfway across the world. Each style offers opportunities to practice composition, focus, and sharpness—and to play with light.
1. Still life
I like to think of still life as rainy-day photography. What's lying around the house that can be photographed in an interesting way? Think housewares, office supplies, books, fruit, jewelry, linens, or plants. Anything goes. The more you brainstorm about the countless number of objects you can shoot, the more fun and creative it can be. Plus, you really get to slow down and think about your camera settings and experiment.
With indoor still life, it's helpful to set up near a window with good light. Use items you already have for backgrounds and surfaces, or buy inexpensive tools like foam core. Of course, you can take your still life objects outside, too. Stage them on benches, outdoor tables, or propped up against fences.
For each of these images, I used a 35mm lens, and I shot very close. In the milk glass image, I wanted to convey color contrast and sharp, spot focus on the closest vase, with shallow depth of field in the background. For the colored thread image, the composition shows all the glorious color and detail. The leather buckle image was shot overhead to practice flat-lay images.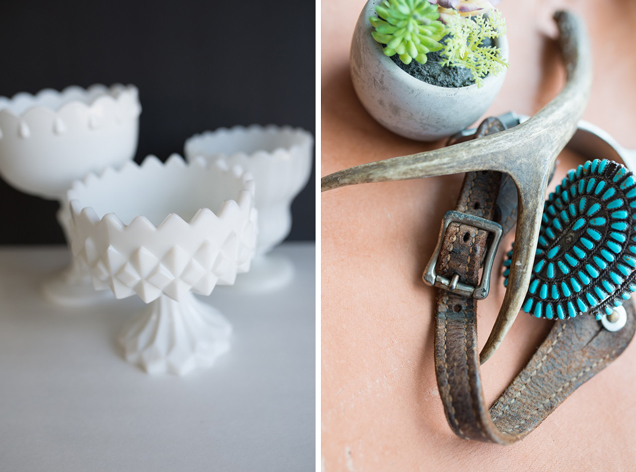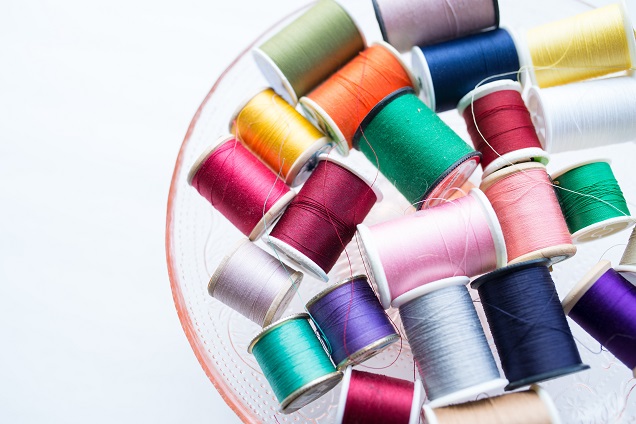 2. Downtown/main street
Urban downtown areas or old-school main streets are gold mines for photography inspiration. From old buildings with detailed architecture to the interesting people who wander through, there's no end to what you can shoot. Look for signs, doors, sculptures, or whatever catches your eye.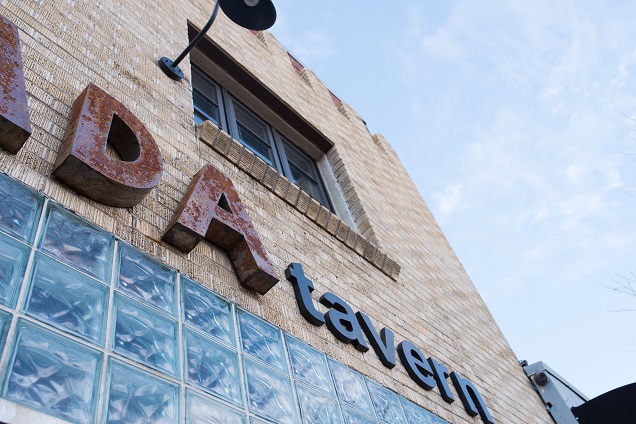 3. Family/friends
Even if you prefer to shoot scenes and landscapes, photographing people, especially loved ones, offers so many ways to be inspired and improve. Whether they've liked it or not, my children have been in front of my lens for a great deal of experimentation. The trick with photographing loved ones is remembering to keep it lighthearted and to lower expectations about the outcomes. With family and friends, you can practice portraits, stock, and just about any kind of indoor or outdoor candid-style shots.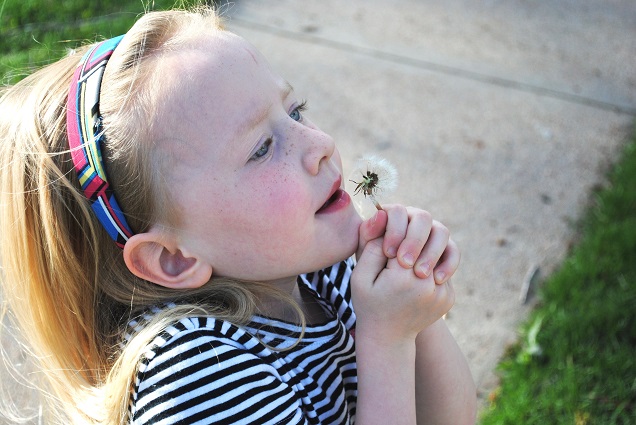 In these shots, I used what was available in the environment. The dandelion image included weeds pulled from the yard we were in, the stock-style photo was a mixing bowl and apron from the kitchen, and similarly, the basket-full of greens were clipped right from the home garden.
Experiment and jot down notes about what worked and what didn't in whatever style you try. Every kind of photography you experiment with offers lessons and takeaways for the future. In the meantime, you're building your portfolio of new and fun images to savor and share.