Would you like to go to Spain, rent a car, and drive along the coastline, stopping in hidden beach towns along the way and chatting with locals? Explore the markets in Panama and bargain with ease? Simply chat with your neighbor back home in her language?
Or, perhaps, you're more drawn to la vie francaise? The French are super-proud of their language—and they truly appreciate when a visitor makes the slightest effort. Having quelques mots up your sleeve can help open doors and get your service with a smile…
Language Learning Programs—the Advantages
Speaking the native language on your travels has benefits that go way beyond being able to communicate with locals. Here are a few other perks you enjoy when you're fluent in the local language:
You can bargain better and dig deeper. People who speak the language get ripped off less, get a clearer understanding of the culture, and have a more satisfying travel experience overall.
You can learn more. Being able to ask questions of a museum docent or fellow bus passenger about the origins of customs and cultural nuances will greatly enhance your knowledge and perceptions of a locale.
You can get around more easily. Not only will you be able to ask for directions or clarification of directions, but you can also find out what places you shouldn't miss and what restaurants are a must, all in a way that someone who is just trolling TripAdvisor could never pull off.
Plus… studies show that learning a second language can:
Make you smarter…
Help earn you more money…
Increase your IQ score…
Delay the onset of dementia or Alzheimer's for a full three to four years…
Lead to a better overall quality of life…
Learn Spanish or French Online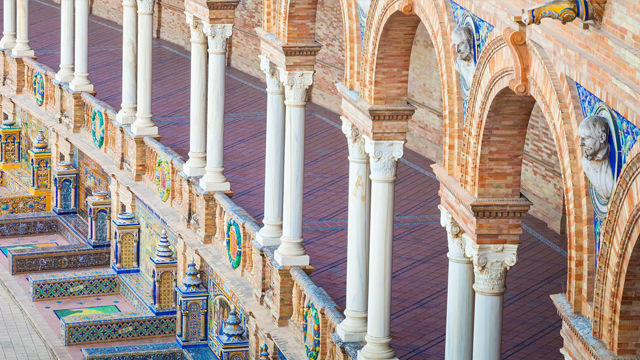 Our Great Escape language learning programs are unlike anything you've ever seen before. We know that listening and repeating boring audio doesn't work. If it did, the millions of people who have purchased Pimsleur and similar programs would actually speak the language they purchased.
We also know the way languages are taught in schools doesn't work. Most graduates can't even order a pizza after taking classes for four or more years.
Using breakthrough studies on how the mind works, we created our language learning programs differently… in a way I know you'll love because it's so simple and straightforward.
It's also very fast. You can learn to speak a new language in a single afternoon followed by 15 minutes of listening in the morning and at night for 30 days.
Take a sneak peek at our revolutionary new Spanish and French language learning programs below!
Our Language Learning Programs
With our language learning programs, you'll…
Get access to a fun new way of language learning that will have you speaking after just one day.
Be able to speak with confidence the next time you set foot in Mexico, Spain, Argentina, France or any Spanish/French speaking country of your choice.
Improve your IQ effortlessly.
Increase your quality of life and stave off the onset of disease.
Get out of your shell, gain self-esteem, and boost confidence!
And more.
Or click here to learn more about the program.
Or click here to learn more about the program.
Language Learning Popular Articles
Upcoming Language Learning Events
Language Learning Videos
<div id="videolanguage1"><!– –> <div class="et_pb_posts video-container sec-language-container"><!– –> <article id="post-37274" class="et_pb_post clearfix post-37274 post type-post status-publish format-standard hentry main-category-become-a-travel-writer"><!– –> <a href="/contact-us/about-us/"<!– –> class="entry-featured-image-url"><!– –> <img src="/wp-content/plugins/a3-lazy-load/assets/images/lazy_placeholder.gif"<!– –> class="lazy-loaded" data-lazy-type="image" data-src="/wp-content/uploads/2018/08/whois.jpg"<!– –> alt="Who is Great Escape Publishing?" width="1080"> </a><!– –> <h2 class="entry-title"><!– –> <a href="/contact-us/about-us/">Who is Great Escape Publishing?</a><!– –> </h2><!– –> <div class="post-content"><!– –> <p class="excerpt">Yes, we've a lot going on over here at Great Escape Publishing… but, in everything we do—across all our travel-enabling, money-making opportunities—we depend on the following…</p><!– –> <p><!– –> <a href="/contact-us/about-us/">Read More</a><!– –> </p><!– –> </div><!– –> </article><!– –> </div><!– –></div>
Testimonials
"I am 66 years old and short term memory is not as sharp as it used to be. So I am ecstatic this is effortless. Pimsleur and I have been working hard for months and getting nowhere … LOL. Hoping you do not mind, I have forwarded info about your program to over 35 friends and am going to post about the course on my Facebook pages. This is the way schools should teach foreign languages. You folks have a definite winner in this course."
–Carol Burke
Read More
"A very interesting approach to learning the language. I took fourth year French many years ago and this is easier and much more useful"
– Jackie Mujica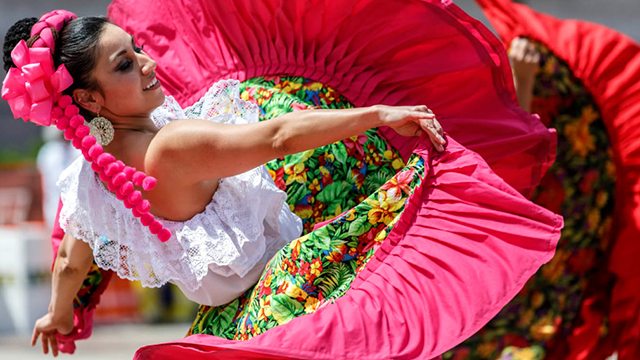 "This program is absolutely going to teach you a lot in a short amount of time and if you're trying to learn a new language, this should be the first tool you start using! I will continue to recommend this program from the results that I've seen."
– Valerie Strawmier
Read More
Language Learning Articles Archive