Making a side income in this digital age can be very fun, kinda strange, and laughably easy with microgigs.
Remember when eBay came out and suddenly you could buy anything on the internet? With microgigs, you can make an income selling any service on the internet. You can get paid to record a song on someone's voicemail, handwrite a card, make comments on a blog, translate text, proofread, write messages in sand, record a puppet show, dress up as a character and hold a sign, give a lesson, "like" things on Facebook, give your professional opinion of anything, and much, much more—and we can show you how. But first, some basics…
What Are Microgigs?
Microgigs are a new opportunity for people who want to create an extra income without the trouble of becoming a real freelancer or searching for clients.
They're small (often quirky) jobs you can complete for $5 to $150. And most take less than 30 minutes.
Singing, painting, voice impressions, graphic art, whistling, creating custom Valentines, pretending you're Santa, singing to cats, selling your travel itineraries, cutting up old girlfriend photos, writing company names in shaving cream..you name it… are all popular microgigs. And they can be done from just about anywhere.
Why Microgigs Are So Popular
The biggest advantage to microgigs is the the ease with which you can work them into your normal activities. We know microgiggers who complete a task while standing in line in the grocery store or stopping in for their daily cup of joe.
Travel and microgigs are made for each other. Got hours to kill at the airport? You could easily pop off a few gigs to help cover your trip expenses.
How Much Can I Earn with Microgigs?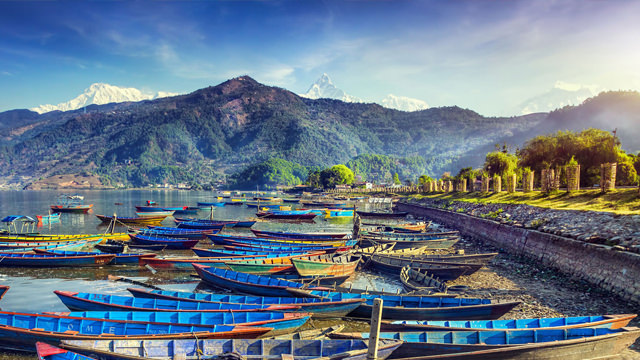 When you're first starting out, you can't charge more than $5 for your small tasks until you make it past Level 1. The real money comes after Levels 1 and 2. Once you're doing it regularly, microgig earnings can really add up…
Holly Cochran told us she was able to travel to Yosemite, San Francisco, and Monterey with the first $1,500 she made.
Amy Ridenour used her first $3,000 to fund a trip to Tanzania.
And, Marvo Zadravec was able to fly with his girlfriend from Croatia to Disneyland for a two-week vacation using the first $4,500 he earned.
If you only have five minutes to spare a day, you can get started and earn money with microgigs.
You can do them anywhere, anytime, and you don't need any new skills or experience—just use what you already know how to do!
Start today with our program below.
Our Microgigs Program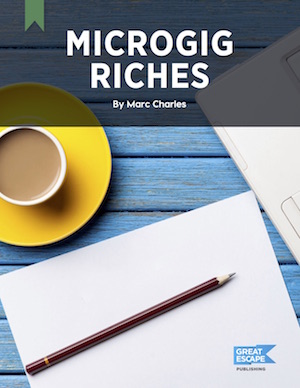 With this program, you'll learn that by simply doing small gigs, it's entirely possible to earn an extra $10,000 to $20,000 a year to supplement your income or add funds to a travel bank.
With it, you'll learn:
How to go from earning $5 – $10 per gig to $25 and up for simple phone calls, emails and Facebook likes.
Why reputation is everything in this microgig world
The seven closely guarded secrets that guarantee a world-class reputation – so your microgig income grows in leaps and bounds
Insightful advice on what gigs you could do – you'll easily come up with a dozen or more gig ideas sprung from your existing skills, talents, experience, or humor
How to make money in 2 weeks or less
And more!
Or click here to learn more about the program.
Microgigs Popular Articles
Upcoming Microgigs Events
Microgigs Videos
<div id="videoimport1"><!– –> <div class="et_pb_posts video-container sec-import-container"><!– –> <article id="post-37274" class="et_pb_post clearfix post-37274 post type-post status-publish format-standard hentry main-category-become-a-travel-writer"><!– –> <a href="/contact-us/about-us/"<!– –> class="entry-featured-image-url"><!– –> <img src="/wp-content/plugins/a3-lazy-load/assets/images/lazy_placeholder.gif"<!– –> class="lazy-loaded" data-lazy-type="image" data-src="/wp-content/uploads/2018/08/whois.jpg"<!– –> alt="Who is Great Escape Publishing?" width="1080"> </a><!– –> <h2 class="entry-title"><!– –> <a href="/contact-us/about-us/">Who is Great Escape Publishing?</a><!– –> </h2><!– –> <div class="post-content"><!– –> <p class="excerpt">Yes, we've a lot going on over here at Great Escape Publishing… but, in everything we do—across all our travel-enabling, money-making opportunities—we depend on the following…</p><!– –> <p><!– –> <a href="/contact-us/about-us/">Read More</a><!– –> </p><!– –> </div><!– –> </article><!– –> </div><!– –></div>
Testimonials
"My primary gigs include writing, social media promotion, and music lessons, but I've also developed microgigs in the areas of painting, scrapbooking, and gardening. When my profits surpassed $3,000, I decided to take a trip. I'd always dreamed of visiting Tanzania on the African continent. These gigs made that possible!!"
–Amy Ridenour
Read More
"I've always dreamed of going to Yosemite National Park, and of seeing San Francisco and Monterey Bay. After just six months of microgigs on the side, I had earned more than $1,500! I bought my tickets to San Francisco.This was one of the most exciting adventures of my life. I'm so grateful for discovering microgigs. Now I'm able to work anytime, anywhere… doing stuff I love to do."
– Holly Cochran
"I got involved with 'microgigs' as a fun way to make extra money on the side. This has worked out fabulously for me. I'm able to work my side business from anywhere in the world. It's fast, easy, and it really helps other people and businesses."
– David R
Microgigs Articles Archive