"The stuff that dreams are made of…"
In The Maltese Falcon, that was the description of a mysterious black figurine. But for most of us, it's also an apt description for our travel "bucket lists" — those places we dream to get to when money, time and life permit.
For me, the dream vacations list included Marrakech, Bangkok, Lisbon, Rio de Janeiro, Hanoi, and well, a couple of hundred more. The challenge was how best to whittle it down.
So I decided to find other dreamers with the same destinations on their lists and start with my number one favorite wish-list trip: Thailand.
Now, mine was not a tale of looking to escape work-life misery. Over my career, I've been blessed with opportunities to support myself, pursuing a wide range of interests: radio DJ, standup comedian, playwright, accountant, film studio executive, novelist, screenwriter, publishing executive, photographer, motivational speaker, filmmaker, college program chair, and others.
I continue to love them all. Travel is another passion, but it always seemed more a personal hobby. It took a while for me to see that it could have a career component, too.
Today, part of my working life is seeing the world and taking others along with me.
Do I draw on every single one of my previous jobs in leading tours? Yup, I benefit from having worked every one of them.
Is it a requirement to have a background like mine? Nope. All anyone needs is their own interests and the willingness to share their own backgrounds in connecting with like-minded travelers.
Everyone is an expert at something, or has a passion about something, and there is likely no topic or destination that doesn't have other passionate followers…
Bicycling Spain, Belgian Beer Festivals, Thai Songkran (New Year), Vietnamese Cuisine, Medical Tourism — anything can be a travel topic when you realize you don't have to find huge numbers of people with the same interests.
Think you can't possibly find a dozen people interested and willing to travel to see European a cappella choral groups? Think again.
The rewards of doing this have been many, and they have far outweighed the challenges and learning curves.
I've seen people's lives and world outlook change right in front of me — some have even said as much. It's been a blast, and I'm really just getting started.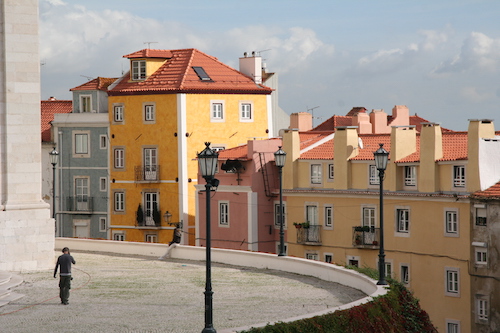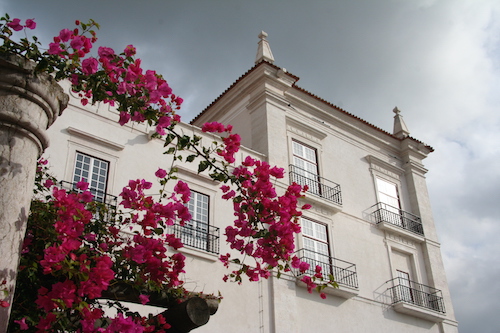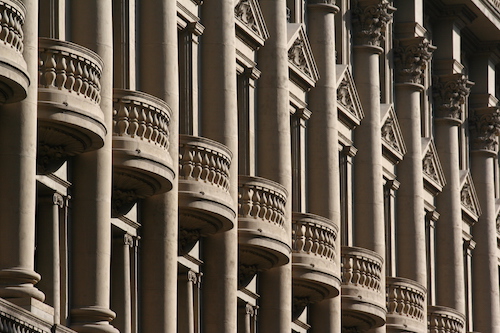 In 2009 I created Muybridge Travel Tours but for the last few years I've only offered tours to my own direct contacts. This year I'm working on establishing its online presence, and in 2015-2016, I'll travel to four continents, leading tours focused on themes such as photography, cuisine, culture and history, and European Christmas Markets, as well as storytelling and writing retreats.
The tours combine popular sites and activities with hidden gems and surprises I've discovered on my own…
We ride metros and walk (no hermetically sealed mega-coaches for us), stay in local hotels and eat where the locals eat.
My travelers get membership in a private Facebook group, tons of advance materials, group photo books, and a sense that I've handled the heavy work, so their biggest responsibility is to just enjoy their adventure.
As I describe it here, it sounds more complicated than it actually is. I assure you that anyone with loves of travel and people can do this… on any scale… to any destination.
My friends often ask: "Yeah, but are you making any money?" (My friends can be like that.) And in fact, I am. I don't represent that my itineraries are the cheapest way to see a destination.
I'm not leading hostel tours or enormous groups of 30+ wanderers enslaved to a rigid, touristy itinerary. Muybridge tours are small and personal. I provide a service, and much like eating out comes at a premium to making dinner at home, I include in the tour prices an amount that represents the value I add to the traveler.
The amount varies depending on destination and length of tour, but as an example, I might estimate that a fair value for my guidance on a trip is $75 per day per traveler.
To keep the math simple, let's say I take 10 travelers on a 10-day tour. That's $75 each for 10 travelers, or $750 a day, for 10 days, which totals $7,500.
Subtract my own travel expenses and I would still be in excess of $5,000 for a trip. The most money I have made on a tour to date? A 12-day trip to Thailand netted me $7,180 after expenses. I expect to do even better on upcoming tours.
I should also clarify: I've have written here about offering "travel tours," but that's not really what I provide.
What I sell is "experiences," and that's not just me using clever "marketing-speak." I put in the work to ensure my travelers return home knowing they didn't just see France or Italy or Peru or wherever — they experienced them.
We follow an itinerary that guarantees their money's worth and also goes "off book" to provide experiences unique to that particular group's interests.
I measure success not by helping travelers scratch another city or locale off their bucket lists, but by seeing them move a destination from "Bucket List" to a "Places I Have To Get Back To" List.
That's the stuff my dreams are made of.